Browse HR Jobs - HR Support - Victoria
Location:

Parkville, Victoria, Australia
Posted:

8th March
Advertiser:

University of Melbourne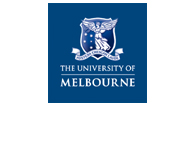 Faculty of Arts
Salary: $68,892 - $79,130 p.a. plus 9.5% superannuation
The Faculty of Arts is one of the oldest and largest faculties at the University of Melbourne, with over 8,000 students and 400 staff.
Reporting to the Faculty HR Manager, a key focus of the HR Coordinator is to provide highly professional end to end recruitment support to the Faculty. This will include the provision of best practice recruitment advice, recruitment administration, induction, appointment and on boarding services.
Location:

Melbourne, Victoria, Australia
Posted:

7th March
Advertiser:

The Next Step - Melbourne

- 2689143
12 month Fixed Term Contract
ASAP Start
Great opportunity to work within a fast paced environment
An ASX listed private healthcare provider which has a proud and long history in Australia. They operate across a large number of hospitals and large workforce, focusing on clinical outcomes for their patients.