Manager - Work Health, Safety and Wellbeing
Location:

North Sydney, New South Wales, Australia
Posted:

16th April 2018
Advertiser:

Australian Catholic University

- 974207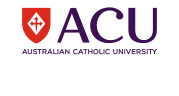 Lead and manage a small team
Work across multiple jurisdictions
Full-time continuing position based in North Sydney
Australian Catholic University (ACU) is an inclusive community which welcomes students and staff of all beliefs. ACU has over 2,500 staff supporting more than 34,000 students across eight campuses – Adelaide, Ballarat, Brisbane, Canberra, Melbourne, North Sydney, Strathfield and Rome.
As valued members of our community, all staff members are expected to have an understanding of ACU's mission and values and to demonstrate an active contribution to them.
Employment Relations and Safety is responsible for the development, maintenance and application of workplace safety Frameworks within which HR provides advice, designs processes and delivers services. These Frameworks implement the comprehensive range of employment and safety Legislation, Regulations, Standards and Codes of Practice.
As Manager, Work, Heath, Safety and Wellbeing you will:
oversight, implement and maintain the Work Health and Safety Management System
develop and implement policies, procedures and guidelines
oversee and manage the online Incident and Hazard Reporting System riskware
oversight and manage workers compensation and return to work processes
To be successful in this role you will need to demonstrate:
tertiary qualification, with extensive relevant experience in HR Management or Workplace Health and Safety
proven capacity to lead and implement WHS Risk Management and Safety Management Systems
the ability to analyse WHS data and metrics and produce succinct reports and documents
highly developed interpersonal, relationship management and customer service skills.
How to Apply:
Obtain the Position Description here
Manager WHS & Wellbeing PD.pdf. Applicants are expected to address all selection criteria listed in the position description. To apply for this role click the "Apply" link below. Visit Hints and Tips on how to apply.
Total remuneration valued to $110,551- $123,597 pa, (pro rata) including salary component $93,417- $104,441 pa (pro rata) Higher Education Worker Level 8), employer contribution to superannuation and annual leave loading.
General enquiries can be directed to Mr Michael Hanckel, Associate Director HR, Workforce Operations on (02) 9739 2355
Only candidates with the right to work in Australia may apply for this position.
ACU is committed to diversity and social inclusion in its employment practices. Applications from Aboriginal and Torres Strait Islander people, people with disabilities and people from culturally diverse groups are encouraged.
Equal Opportunity and Privacy of personal information is University policy. For more details visit www.acu.edu.au/careers"
APPLICATIONS CLOSE: Monday 30 April at 11.55pm