Employee Relations Consultant - 15 mth Contract
Location:

Shepparton, Victoria, Australia
Posted:

20th November 2020
Advertiser:

GV Health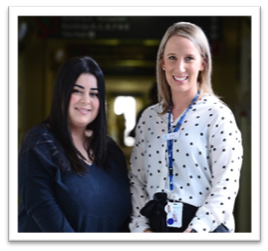 Fixed term full time contract - 15 months
An 80-hour fortnight with monthly ADO with an option of a four-day week

A supportive and collaborative P&C environment – we can guarantee that!
Relocation package may be available


It is a great time to join our GV Health team!
We are currently in the midst of an exciting $229 million transformation of our Graham Street site in Shepparton, which comprises of a five-storey Inpatient Unit building, expansion of our current theatre capacity, a new Critical Care Unit, establishment of a Women's and Children's precinct featuring a new, special care nursery, Paediatric ward and refurbished maternity ward.
To find our more information about GV Health please visit http://www.gvhealth.org.au/
Shepparton is located in central Victoria and is just 2 hours' drive north of Melbourne with proximity to alpine snowfields, rivers and lakes, wineries and the arts. We enjoy glorious weather, great lifestyle with a wide variety of recreational and cultural pursuits with a large sporting precinct and all the attractions of a major regional city. To learn more about living and working in Shepparton and surrounds please visit https://greatthings.com.au/live
About the role:
Reporting to the Operations Director, People & Culture this role is an opportunity to join the Employee Relations team within the People & Culture department. This vacancy has arisen due to the COVID-19 pandemic increasing demand on ER to provide advisory assistance and support to staff, as well as some maternity leave cover in the team. This is a unique opportunity in the region to deepen your knowledge and experience in ER related matters, including award/legislation interpretation, union facilitation, organisational change, investigations, and case management.
The People & Culture team encompasses all aspects of Human Resource (HR), including OHS, employment services, injury management and organisational development. Our team of 19 HR professionals are supportive, collaborative and excited to welcome a new member into our dynamic and interesting work environment. No two days are ever the same working in our team.
Opportunities to build on your existing skills and to further develop and expand your career as a HR professional are all on offer with us!
As part of our contemporary ER team you will:
Provide accurate and timely advice on the interpretation and application of employment legislation, industrial instruments and policy and ensure pro-active resolution of issues
Provide advice, coaching and support to line managers to operate within the established ER framework, ensuring positive leadership behaviour, consistent processes and fair outcomes
Conduct thorough research and investigations into alleged breaches of policy or employee entitlements, document findings and recommend appropriate responses to protect the organisation's interests and ensure fair treatment of employees
Develop strategies to facilitate the introduction of organisational change through effective employee engagement, internal communication and union consultation. Plus much more!
We are seeking an experienced HR professional with:
A tertiary qualification in human resources management/IR or a related discipline
Has advanced working knowledge of employment law and proven ability to interpret and apply legislation, industrial instruments, employment contracts and policies in a range of situations (ER/IR, consulting or advisory support, award/legislation interpretation etc.)
Prior experience in an HR / ER consulting or advisory role, with a proven ability to develop effective strategies, solutions and interventions to resolve the full range of ER case
Has a strong ability to influence & use sound judgement to get desired results
Thrives working in a supportive and collaborative team environment
Our offer to you:
Relocation support if embarking on a regional lifestyle change
Deepen ER experience and knowledge (no other ER teams are in the region), while being one of 2 ER consultants
Work in the largest P&C team in the region, with career progression opportunities on offer
HS5 grade i.e. $44.64/hour with ADO ($92,856)
The prospect of other HR opportunities post contract completion
Generous salary packaging, subsidised staff parking and discounted leisure memberships
Flexible work practices and options to purchase additional leave
In role development and learning opportunities and experiences
Find out more:
To find out more or to have a confidential conversation please contact Karen Linford – Operations Director, People and Culture on (03) 5832 2933 or karen.linford@gvhealth.org.au or alternatively Sam Fraser, Talent Acquisition Manager on (03) 5832 2085 or samantha.fraser@gvhealth.org.au
To apply:
Please visit: https://gvhealth.mercury.com.au/Default.aspx and enter 10193
Applications close: 27 November 2020