Recruiter – 6 month contract - Animal Logic
Location:

Moore Park, New South Wales, Australia
Posted:

11th February 2019
Advertiser:

Animal Logic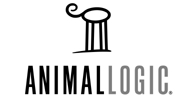 Are you a recruiter who has experience recruiting technical and creative people?
What you'll get to do:
Work with the recruitment team and HR to deliver high level recruitment services and results to the company in an efficient, effective and professional manner.
Initial screening of applications for suitability and eligibility. Present all relevant details to hiring teams for review.
Schedule interviews with candidates and relevant interviewers.
Prepare offer details for approval and deliver verbal offer to candidate.
It's a busy office and the position isn't for the faint hearted!
What you bring:
2 + years' experience in recruitment preferably in a creative industry/high tech/gaming environment.
Experience working with local, international and seasonal workforce.
Proven ability in running small to large recruiting campaigns within tight deadlines.
Proven track record in sourcing and recruiting candidates.
Outstanding customer service.
Knowledge of immigration requirements for temporary skilled workers.
Understanding of Australian employment legislation.
Excellent communication, problem solving, project management, negotiation and influencing skills.
Collaborative and customer focused.
Highly organised and ability to use initiative.
Good analytical skills.
A calm nature, with an ability to adapt to a fast paced and dynamic environment.
The ability to prioritise, multi-task, and work to deadlines.
Strong attention to detail.
What you'll need to include on your application:
This role will suit someone who is interested in HR/Recruiting.
Due to security reasons please do not include any links to Dropbox or Google Docs.
Please apply if you are an Australian Permanent Resident or Citizen.
Please no external Recruiting agencies.
To apply, please complete our online application form via our website https://www.animallogic.com/careers/jobs/
Animal Logic is recognised as one of the world's leading independent creative digital studios, producing award winning design, visual effects and animation for over 25 years. With studios in Sydney and Vancouver and development offices in Sydney and Los Angeles, Animal Logic continues to forge new partnerships and collaborations with leading studios and filmmakers to develop and produce stories that resonate with a global audience.
Animal Logic is currently in production on Peter Rabbit 2 and is creating visual effects for Captain Marvel. Recent productions include The LEGO Movie 2: The Second Part, Peter Rabbit, The LEGO Ninjago Movie, Guardians of the Galaxy Vol. 2 and Alien: Covenant. Other film credits include: The LEGO Movie, Avengers: Age of Ultron, The Great Gatsby, Legend of the Guardians: The Owls of Ga'Hoole, 300, Happy Feet and The Matrix.
Animal Logic Entertainment (ALE) is the production arm tasked with developing a strong slate of innovative, commercially minded, story driven projects stamped with the visual and technical innovation that has become the hallmark of the studios' work. The development slate, while eclectic and diverse, has a core focus on tent pole, 4-quadrant family feature animation and hybrid projects as well as filmmaker driven and visually arresting live action/VFX films. ALE is currently in production on Peter Rabbit 2. Previous projects include Peter Rabbit and Legend of the Guardians: The Owls of Ga'Hoole.
Truant Pictures, a subsidiary of Animal Logic, collaborates with both emerging and established talent to develop and produce thought-provoking genre films for an international audience. Truant Pictures operates out of Animal Logic's Sydney-based studio and Los Angeles office, alongside ALE.
For over 25 years, Animal Logic has remained committed to innovation, technical and creative excellence and most importantly, creating a collaborative and storytelling culture with a unique voice. We have BIG dreams!