Browse HR Jobs - diversity and eeo
Location:

Melbourne - Docklands, Victoria, Australia
Posted:

19th September
Advertiser:

The Next Step - Melbourne

- 2814174
Lead three teams with a primary focus on the most positive employee experience
A strong commitment to employee well-being, flexible working and community
Impressive career and self-development opportunities
Located in Melbourne's Docklands, our client has a terrific opportunity to join the People & Culture Leadership Team of this well-regarded and progressive utilities organisation. The organisation A world-class leader in their field, our client is committed to making...
Location:

Cairns or Townsville, Queensland, Australia
Posted:

11th September
Advertiser:

James Cook University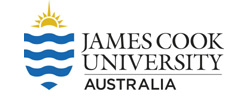 We now have a full time (36.25 hours) continuing opportunity for a HR Diversity and Equity Consultant ($80,751 - $89,295) to join our world-leading institution at James Cook University.
This position can be based at either the Cairns or Townsville campus in picturesque North Queensland, where you can enjoy a tropical lifestyle whilst achieving your career goals.